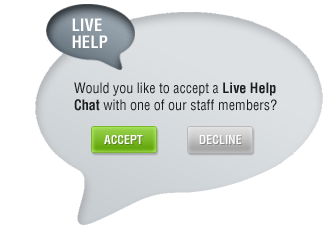 Pharmacy automation, pill & tablet counters, pharmacy scales, and prescription balances
Customer Testimonials
Rick C. R.Ph. Cadiz, Kentucky
These scales are one of the best pieces of equipment we have had in our pharmacy. They improve our accuracy in count and drug selection. Because they provide this we are able to train new techs more quickly. We are also less mentally tired from not counting pills all day, which also helps with accuracy. I believe these scales are well worth the price.
Dr. Samuel H. San Francisco, California
The Torbal DRX-4C Scale was very user friendly. As a matter of fact, we purchased a second one within a few months of the first purchase. The set up was easy and there was almost no maintenance at all. It has helped us to increase our efficiency and customer satisfaction by keeping up the turn-around time. I am very happy with the product and service provided by the company. If you are looking for a digital scale, I would recommend Torbal DRX-4C scale anytime.
Cody L. Pharmacy CEO, Lehi, Utah
I researched prices and functionality of many scales and the DRX-4C was the best. I have been happy with this scale. I would definitely do business with Torbal again.
Asmitaben P. Pharmacy Owner, Mount Morris, Michigan
Ever since we purchased the DRX-4C all my techs started to enjoy filling prescriptions. It also helps with verification. We can just dump 200 or 300 pills of narcotics into the container instead of wasting time on counting with a tray. It saves lots of time during monthly and yearly inventory counts. If you don't have one, we recommend you get one, we do more than 400 scripts per day, and since we purchased this product the work flow has become much smoother.
Nadine T. Director of Pharmacy, Lakewood, New Jersey
The Torbal electronic prescription balance that we purchased is better than any manual prescription balance that we've ever used. In addition to weighing our prescribed amounts of ingredient for compounding, the added value of being able to count pills with a scale makes it an incredible tool. Inventory is now completed without the need for a pill counter, and the possibility of error one might incur in the process. The scanning/barcoding feature is an excellent function that acts as a second check when only one pharmacist is working.
Apothecary Shoppe, Inc. Dave W. CFO
We were looking for a combination compounding scale and pill counter and the DRX300 was ideal. Customer service was knowledgeable and efficient. The scale was promptly sent and was extremely well packaged, arriving in excellent condition…We have been extremely satisfied with the product and the service provided.
Remember when you were little and would do anything to avoid taking your medicine? No matter how much convincing your mom did, you knew it doesn't really taste like cherries. And, you knew that by the...
Read More
International technology company IBM has partnered with CVS to create an artificial intelligence program called Watson. Watson is meant to monitor patients' health and determine how effective th...
Read More
Phone:
Toll Free: 1 866-473-6900
Outside of US: (973)473-6900
Fax: (973)777-8302
Mail:
Scientific Industries
80 Orville Dr.
Bohemia, NY 11716
Email: sales@torbal.com

Hours of Operation:
M-F 9:00 AM - 5:00 PM EST