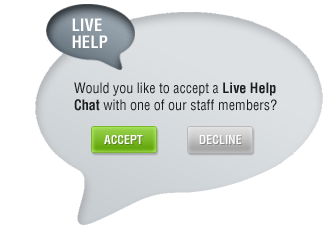 DRX-3 - Complete selection of pharmacy scales and balances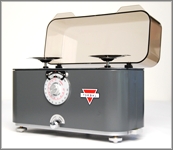 The DRX-3 Torsion Balance defines prescription weighing principals in a Pharmacy. Built with the classic Torsion mechanism, the TORBAL DRX-3 pharmacy balance has sensitivity of 2mg, it is independent of wear, unaffected by dust or dirt, and adjustment is permanent – all of which adds up to extra-long, useful, maintenance-free service.
Functions and Features
The Torbal Model DRX-3 meets or exceeds all the specifications and tolerances for a Class III prescription balance as defined in NBS Handbook 44, DRX-3.
Torsiona Bands
A cobalt, chromium, nickel alloy with constant torsional properties over a wide temperature range. This alloy also offers extra strength and corrosion resistance
Deep Plexiglass Lid
Extra height permits weighing with the lid down. Plexiglass offers strength with good visibility of pan and index.
Stainless Steel Pans
Highly polished and corrosion resistant.
Sealed Case
One piece metal case has overlapping plate glass top. Complete protection against dust and chemical seepage.
Leveling Screws
Non-binding; under the case, so chemicals cannot drop into the threads and cause corrosion.
Magnetic Damping
Speeds up weighing by eliminating unnecessary swings of the pointer.
Spirit Level
Insures level of balance from front to rear.
Specifications
Balance Specifications
| | |
| --- | --- |
| Model | DRX-3 |
| Capacity | 60 g ( 2oz.) |
| Sensitivity | 1/32 grain ( 2mg ) |
| Sensitivity Requirement | 0.1 grain ( 6.5mg ) |
| Dial grain | 0.2 to 15 |
| Dial gram | 0.1 to 1 |
| Pans | Polished Stainless Steel 3 1/8 in. |
| Arrest | Positive Acting, non-corroding |
| Damping | Magnetic damping for fast weighing |
| Case | Metal case with corrosion-resistant gray finish |
| Dimensions | 11 x 6 x 8 in. |
| Net Weight | 11 lbs. |
| Shipping Weight | 13 lbs. |
Phone:
Toll Free: 1 866-473-6900
Outside of US: (973)473-6900
Fax: (973)777-8302
Mail:
Scientific Industries
80 Orville Dr.
Bohemia, NY 11716
Email: sales@torbal.com

Hours of Operation:
M-F 9:00 AM - 5:00 PM EST