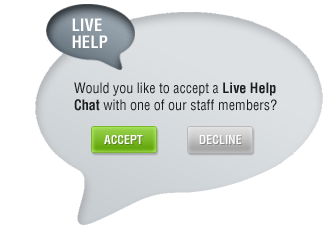 DRX-4 - Complete selection of pharmacy scales and balances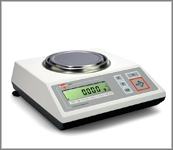 Designed and certified specifically for prescription weighing and compounding, the DRX-4 is an ideal pharmacy scale. The balance is built with rugged die-cast metal housing and an electromagnetic force restoration weighing load cell which provides superior accuracy and stability at all times. The DRX-4 has a capacity of 120g and a weighing accuracy of 1mg (0.001g).
Functions and Features
Standard Features
Large LCD Display
Easy-to-use leveling system
RS-232 Interface
Sealed front panel
Capacity indicator
Stability and Net indicators
Draft Ring
Auto zero (AZSM)
Center of Zero indicator
Description
The DRX-4 is an ideal class II pharmacy scale. It was designed specifically for pharmacy use and it has been NTEP certified as legal for trade in prescription weighing. The DRX-4 is very robust, affordable and most important very accurate. It has a 120 gram capacity, with a resolution of .001 grams (1 milligram), it has a tare capacity equal to its range, and provides a display of scale capacity used (in percent) whenever weighing. The need for a draft shield is eliminated by the unique design of the pan shield. The die-cast metal base uses a tripod support system, with two adjustable legs and one fixed leg, which, when combined with a bubble level indicator, provides the user with an easy to level scale. The dustproof, spill-proof keyboard with easy to read standard symbols makes for a simple user interface and eliminates the need for special training.
Specifications
Specifications
| | |
| --- | --- |
| Model | DRX-4 |
| Capacity (Max) | 120g |
| Minimum Load (Min) | 0.02g |
| Reading Unit (d) | 0.001g |
| Verification Unit (e) | 0.01g |
| Tare Range | -120g |
| Accuracy Class | II |
| Temperature | +15C to +30C |
| Weighing Time | <3s |
| Pan Dimension | 116 mm |
| Scale Dimensions | 235 x 245 x 80 mm |
| Power Input | 120VDC 60Hz 9.5W |
| Power Output | 12VDC 500mA |
| Scale | 8.2 / 3.7 |
| Calibrating Weight | 100g |
Phone:
Toll Free: 1 866-473-6900
Outside of US: (973)473-6900
Fax: (973)777-8302
Mail:
Scientific Industries
80 Orville Dr.
Bohemia, NY 11716
Email: sales@torbal.com

Hours of Operation:
M-F 9:00 AM - 5:00 PM EST